Originally funded by Women and Gender Equality Canada in 2019 and set back by the pandemic, the MMIWG (Murdered and Missing Indigenous Women and Girls) Memorial Garden Project in collaboration with NVIT is finally moving forward and we want to share the progress of this important project with you.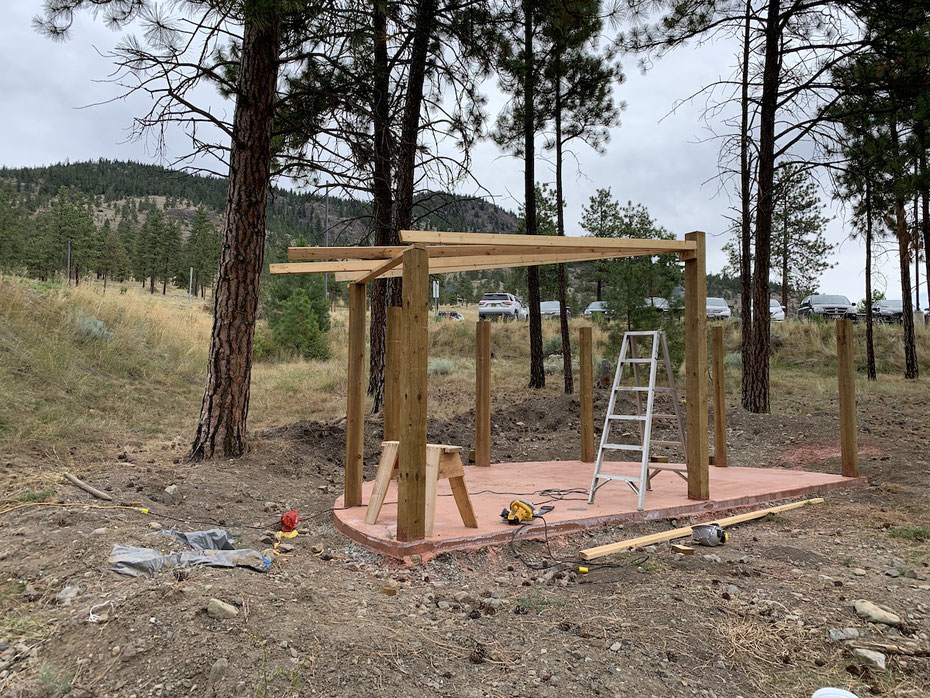 During the initial stage, we established a committee that includes local chiefs, parents of murdered and missing indigenous women and girls, the local BC Union of Chiefs Women's representative, and a representative from NVIT along with our Conayt delegation, Executive Director Kelly L'Hirondelle and Brenda Gustafson. 
The committee quickly reached consensus that water has to be a part of the project, both for its spiritual significance and healing qualities. The Memorial Garden is meant to be a place to sit in prayer, quiet reflection, and memory. 
NVIT agreed to make green space available on their Merritt campus, and the City of Merritt is contributing five large boulders that will act as feature points in the landscaping design. A local landscaping company was hired to consult on and design the project, and due to challenges with maintenance and winterizing, they suggested creating the illusion of water flowing in and out of the project space. We look forward to sharing this design with you when completed.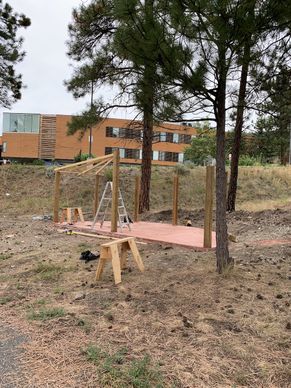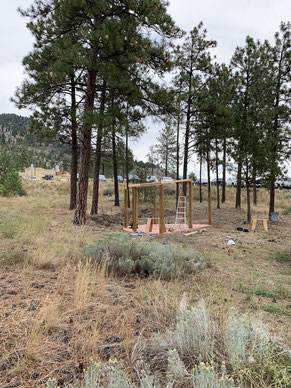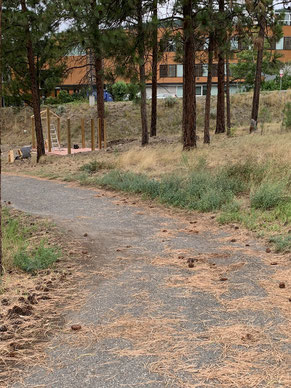 For now, the construction of an above-ground pit house - also part of the design - has commenced. The concrete has been poured, and the post and beam structure is being erected. 
The funding we received for this project is meant to honour both Missing and Murdered Indigenous Women and Girls (MMIWG) as well as the LGBTQ2S+ community; the concrete floor of the pit house has been tinted red as a symbolic representation of the MMIWG movement, and we are currently still looking for ways to recognize the LGBTQ2S+ community. We welcome suggestions from the community, please reach out to Brenda Thomson at the Conayt Friendship Society.
Unfortunately, the pandemic, the discovery of unmarked graves at former Residential Schools, as well as wildfire evacuations have slowed down the project again this year, but we are well on our way of making this important memorial a reality and look forward to inviting the community for a dedication ceremony when it is complete. Please stay tuned for updates as we move along, and connect with us on Facebook and Instagram for more information about our other projects and programs. 
Update October 4, 2021
The above-ground pit house has been completed and we're expecting to level the ground around the pit house in the next few days, and place the boulders donated by the City of Merritt. Check for more updates coming soon!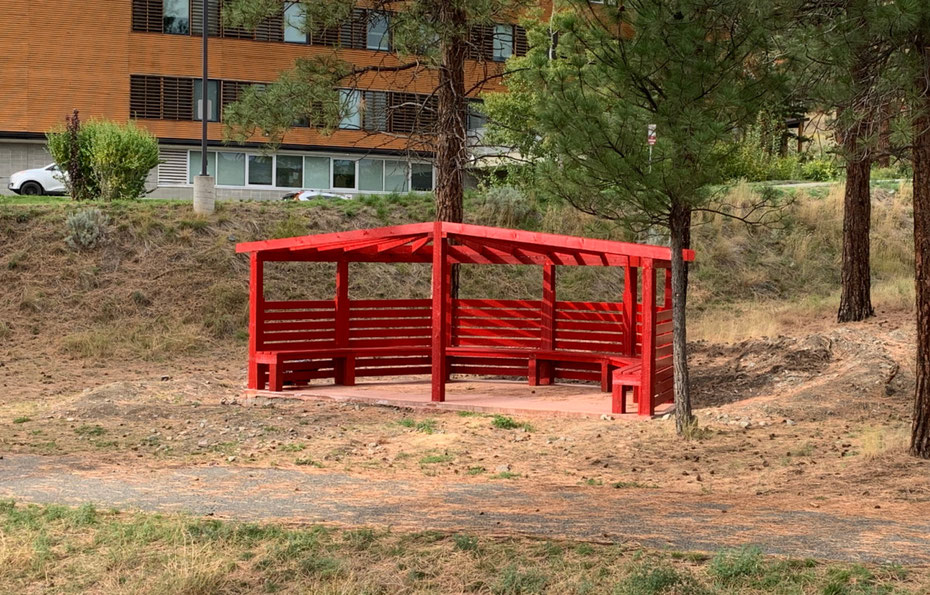 Update October 12, 2021
Things are moving along! The boulders have been placed and the landscaping is in full swing. A big thank you to Trinet and Bob from Cantri Landscaping for their expertise. Stay tuned for more updates!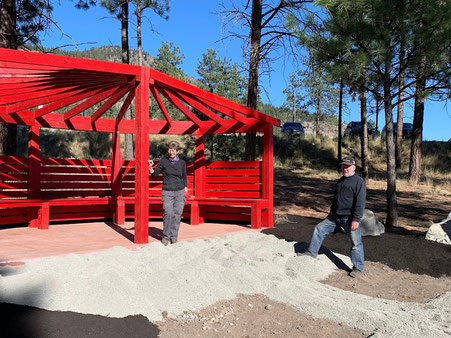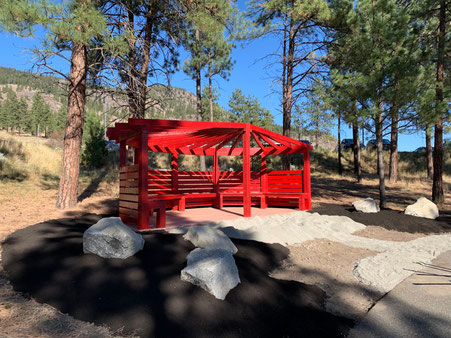 Update October 25, 2021
The landscaping has been completed with pavers and a bridge added. We love how the flow of the landscaping creates the illusion of water. We will still be adding benches as well as flag poles, weather-permitting.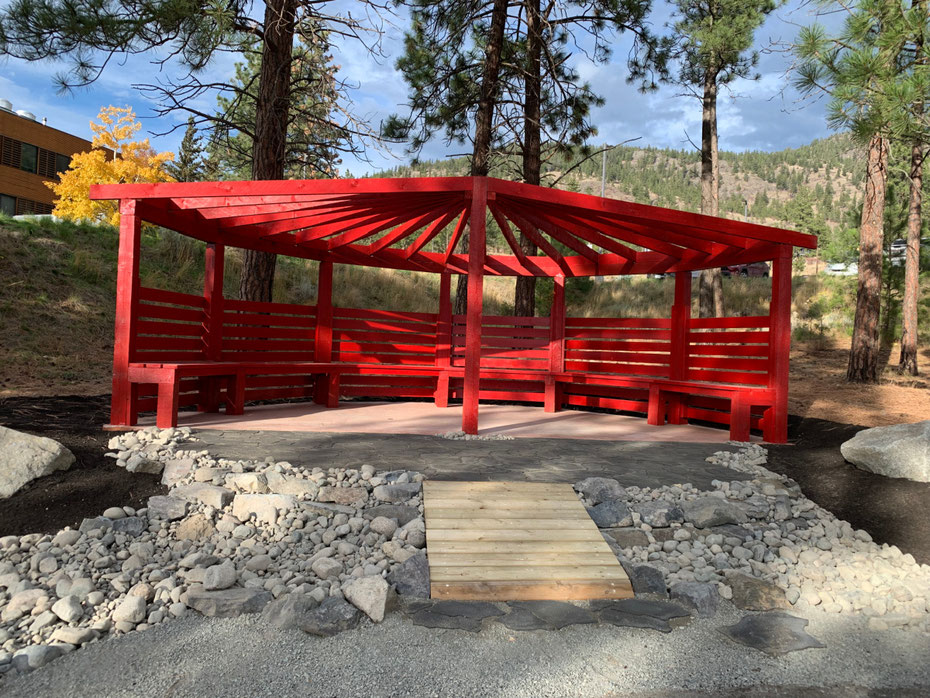 Update February 24, 2022
We respectfully invite community to join us for the blessing of this memorial space on March 21, 2022 from 11:00am-1:00pm. Lunch will be provided at the NVIT gymnasium. Guests should be prepared to show their BC Vaccine Card upon entry.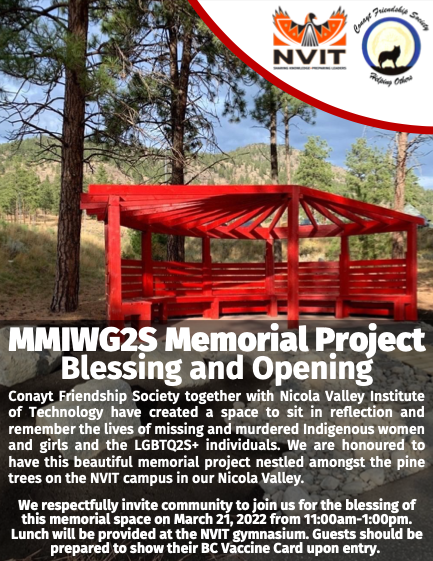 Update March 21, 2022
We had a wonderful turnout for the Memorial Project Blessing. Please continue to check back here to see the final additions to this space, like flag poles, benches, and a water feature.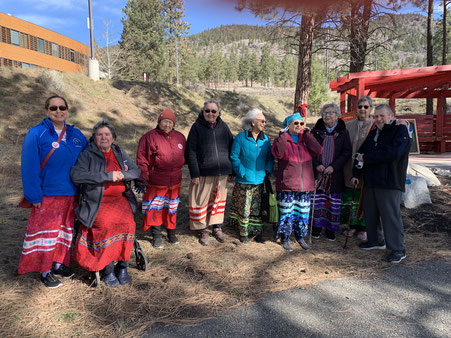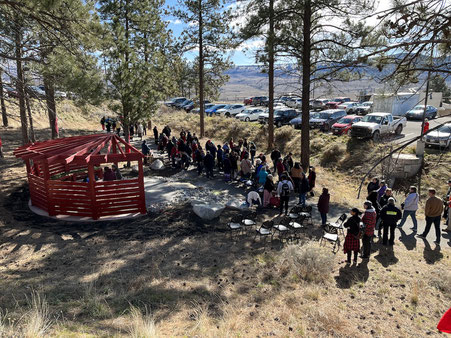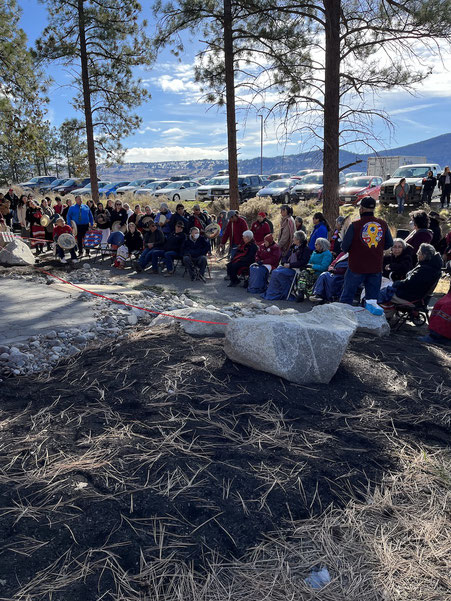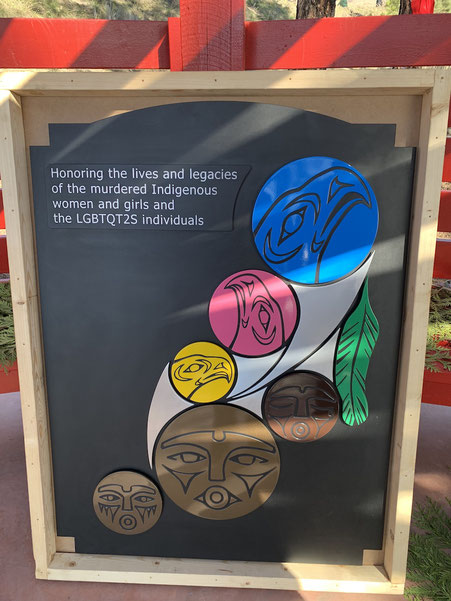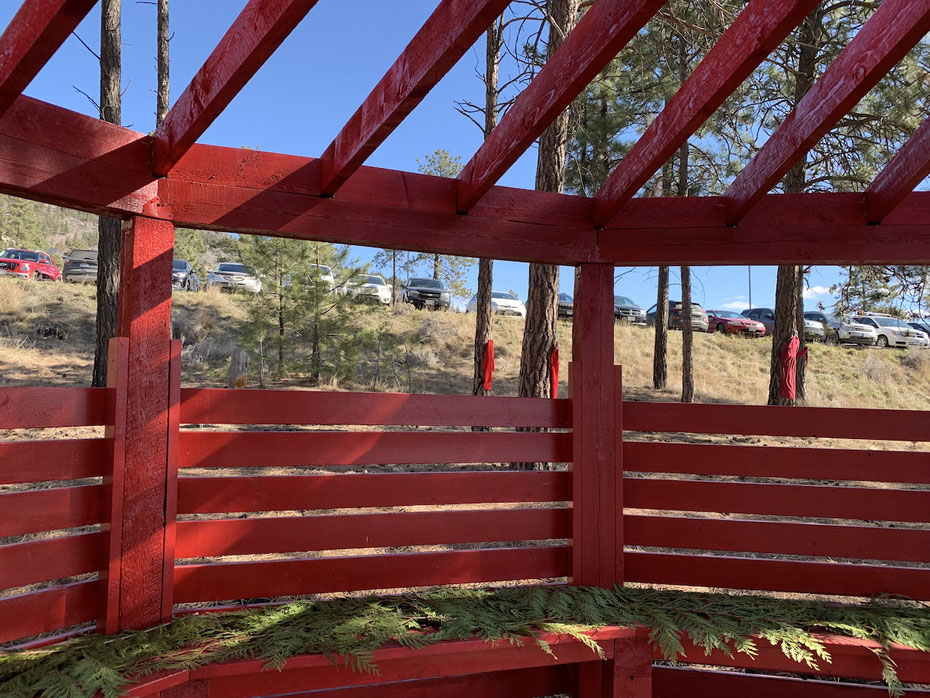 Update May 15, 2022
Benches have been added to the Memorial Garden and landscaping will resume soon! Stay tuned for more updates throughout the summer as we bring this project to completion.